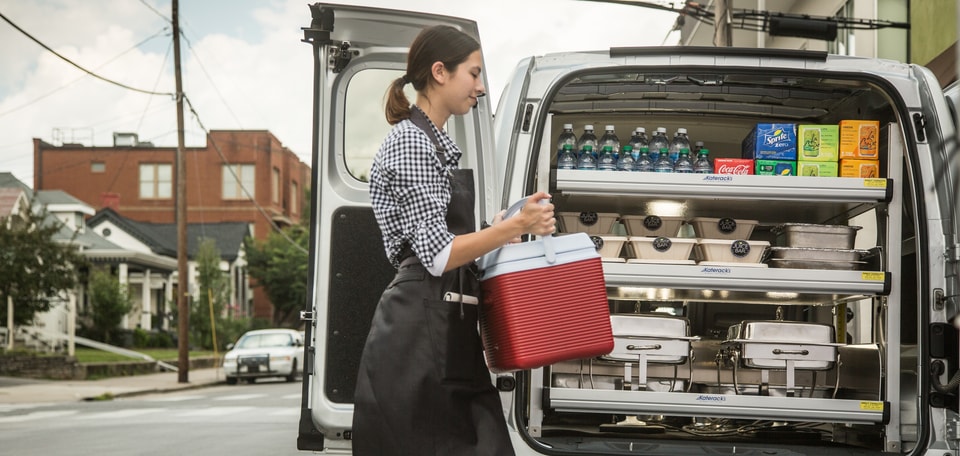 Sheehy Nissan of Glen Burnie Commercial is Ready to Help Companies and Hard-Workers Alike Find the Truck or Van Perfect for Their Work
When you are the owner of or the employee of a company that revolves around tough jobs, then you will want a van or truck that is able to handle anything. Finding something that will make hard work easier is as simple as visiting Sheehy Nissan of Glen Burnie where we are proud to offer more drivers the chance to find a powerful, spacious, and modern van or truck. Check out everything Nissan can offer today!
Nissan Titan

The Nissan Titan is one of Nissan's most important trucks because of its ability to serve the needs of more drivers. The Nissan Titan can come in two different forms, both the regular Nissan Titan and the Nissan Titan XD! Each model will offer you plenty of power and capability through a choice of engines and interior features that will make this truck a great way to get the hard jobs completed.











 

Nissan Passenger Van

The Nissan Passenger Van is one of the most ideal models for taxi companies or transport purposes alike. With a possibility of 324 different seating configurations, a cavernous amount of cargo space, and plenty of advanced technology, will make the Nissan Passenger Van a phenomenal choice for more customers.




Nissan NV200

When companies come looking for a van that can offer the space and power to make their jobs easier, there is nothing like the Nissan NV200! With this van's flair for being able to tackle more with ease and its ability to be upfitted to the liking of more drivers, it is clear that this model can make every job easier. Companies of all types will quickly realize that there is no other van available like this one today!











Nissan NV2500 HD

When the smaller Nissan NV200 is not enough for you and your company then the only option is the Nissan NV2500 HD! This van will bring you a much more powerful engine to make towing and hauling larger loads easier. Plus, there are two different iterations of this van, the regular roof and the high roof model to make sure every company can get something that will make their jobs easier.




Why Buy a Commercial Nissan with Us?
Now that you are ready to get your next commercial Nissan model, you should visit Sheehy Nissan of Glen Burnie! When you decide to shop for a van or truck with us you will get to build a lasting relationship with our staff members who will help to make your car shopping and ownership experience completely unique. We will be here to help you get a van or truck that will make any job easier. With our help, shopping and owning a company van or truck has never been a better experience.
Not only will shopping with a dealership allow you to build a relationship with staff members and give you a convenient place to shop, but our ability to help you finance your new van or truck is an incredible positive experience. Our staff can help you and your company get a loan that will be affordable in the long-run and also offer you the chance to have your truck or van upfitted with the equipment you need to do your job with ease.
Sheehy Nissan of Glen Burnie is Here to Help
When you have made the decision to shop for your next commercial Nissan can or truck with our Maryland dealership, there is no better place for you to do your shopping. Here at Sheehy Nissan of Glen Burnie we will offer companies from Glen Burnie, MD and the surrounding areas the premier place to shop. We hope that you are able to visit us soon!